BPC STAFF ATTENDED AND SUCCESSFULLY COMPLETED TRAINING "INTERNAL AUDITOR FOR QUALITY MANAGEMENT SYSTEMS ISO 9001:2015" HOSTED BY TUV TURINGEN E. V.
——————————————————————————————————————————————————————————————————————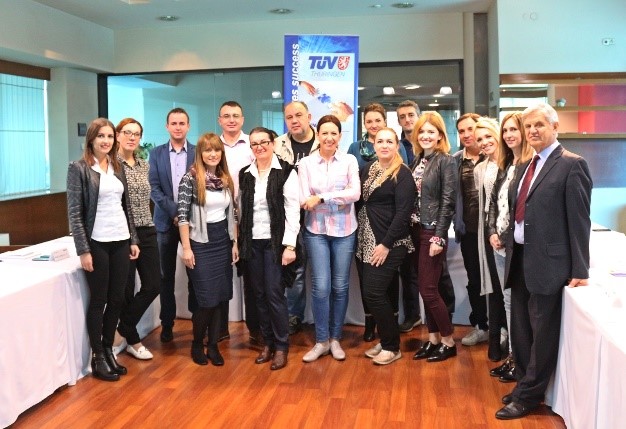 In a period from 27 to 29 September 2017, training for Internal auditor for quality management system ISO 9001:2015 has been organized by TUV Turingen e.V.
One of the basic requirements of the ISO 9001 standard is the need for continuous training and improvement on the quality management system. Also, one of the basic tools of system development and its alignment is the permanent implementation of internal audits (internal independent assessments) within the organizations themselves.
Quality internal quality audits are a prerequisite for complying with the requirements of ISO 9001 and later certification, as well as continuous improvement of the quality management system.
For successfully completed training, BPC staff have received a certificate.
BPC continuously strives for their employees educational improvement in order to professionally and successfully respond to all everyday tasks.