BPC HAS SUCCESSFULLY COMPLETED INSPECTION OF EIGHT (8) MARINE LOADING ARMS IN TOBRUK TERMINAL, LIBYA.
—————————————————————————————————————————————————————————————————————–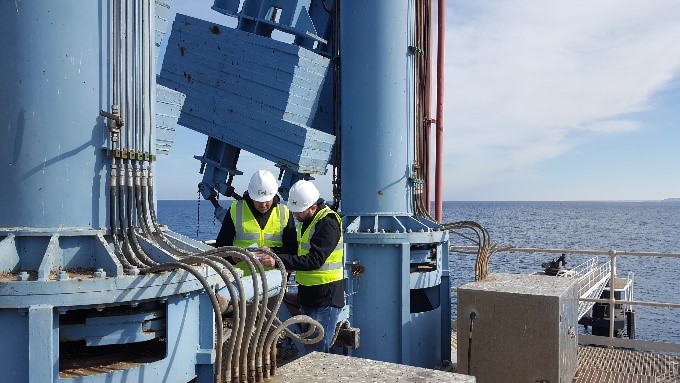 At the end of year 2017, BPC team of had successfully completed first phase of the project, which included a full inspection of all eight loading arms, in accordance with instructions of manufacturer Woodfield Systems Ltd at jetty 1&2 at Tobruk terminal, Libya.
Complete inspection of the loading arms was carried out for the first time after more than 30 years of operation.
Inspection of loading arms consisted of functional tests and visual inspection. Functional tests were performed in a precisely defined order and procedure.
After the BPC team provided all collected inspection data to the original manufacturer Woodfield Systems Ltd, BPC team of experts received the praise for a well-performed job.